About
---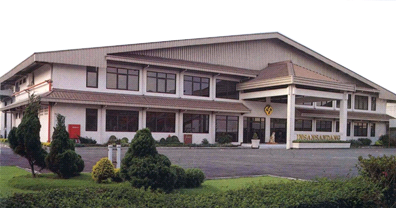 PT. INSANSANDANG INTERNUSA was established in June 1988 as a response of the market demand for high quality uniform materials. Our facility is located in Sumedang, just outside of Bandung, the capital city of West Java. Started with the spirit and philosophy to look always for the best, supported by sophisticated production machines and other modern working facilities, we continually improve our process and system to be the leading uniform manufacturer.
We have revitalized and replaced some of our machines, and we are keeping our machines up to date so that we can achieve the quality and quantity that our market desired.
Our concern on the environment aspect, lead us to keep searching for the improvement not only in the waste management system, but also in the selection of materials used in our processes. Our aim is to have our liquid-waste to be processed and ultimately can be recycle and reus
In order to keep ourselves in check, PT. Insansandang Internusa implements ISO 9001 quality management system. With this, we are using standardized working system to ensure the consistency of our products, and the continual improvement wherever and whenever possible.
COSTUMER DEMAND ORIENTED
Our products is tailor made to our customers' request and requirement, and we ship our fabrics nationally as well as of internationally.
HIGH QUALITY TEXTILE PRODUCT
In textile business, PT. Insansandang Internusa is known for its high quality products. This acknowledgment is attained as the company always applies high quality control to all products being manufactured. For us, quality is always our primary concern.